What is WordPress?
According to Wikipedia, WordPress is a free and open-source content management system written in PHP and paired with a MySQL or MariaDB database. Features include a plugin architecture and a template system, referred to within WordPress as Themes.
What Is a Page Builder
A page builder is a plugin or component of a theme that lets you structure and design pages with minimal effort and time. Many readers will be already familiar with the HTML components of the 'Text' view and actual 'Visual' preview of content in the WordPress visual editor. A page builder can be considered as an advanced version of the visual editor. (Sitepoint)
Main Factors to Consider
Page builders have been around for a while, so you have many options. Many WordPress users will swear by their favourite tool, which can make the choice challenging.
At the same time, it is important to choose a solution you'll be delighted with over the long term. Shifting from one page builder to another can be complex, since each one has unique components. It may be hard to make your old and new content look identical, unless you reformat all your existing content in the new page builder by hand.
With that in mind, we're going to help you make an informed choice by walking you through the main factors to consider when choosing a WordPress Page Builder. By having these main factors in mind, you'll be in a good position to pick the page builder for your site.
Compatibility
One of the first things you'll want to look at is whether the page builder is compatible with your current WordPress theme. If not, you'll need to change your site's theme, which can be costly and time-consuming.
If you're having issues with theme compatibility, look for builders that work with all WordPress themes so you can change your site's look with less trouble.
Ease of Use
The best website builder has an intuitive editing tool that makes it tweak your site in a way you find pleasing and satisfying. It needs to have an excellent drag-and-drop functionality that lets you move around page components with your mouse.
Design and Features
The best page builders should make it easy to design and customize your site in real-time. It should also include styling options, templates, and other content elements. At the same time, you also have to ensure that you can turn that particular template into something exceptional.
A great website builder will provide you with a lot of options to pick from to be able to customize your site. You should be able to switch colors, add new pages, icons, and buttons, into sizes and shapes that you want to.
Affordability
While deciding which page builder to be preferred, it is always necessary to decide the cost. Whereas, it is essential to invest in premium themes and plugins if you need it. Most of the page builders work on the "freemium" model. The freemium model means there is a basic version for the page builder with a few core features and the full premium version with all the whistles and bells.
Best Drag and Drop WordPress Page Builders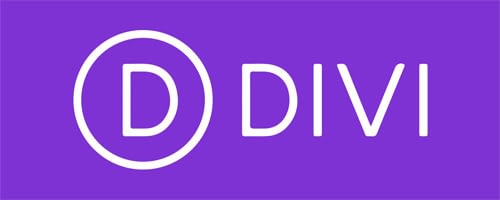 This page builder is very straightforward to use and comes with 800+ pre-made designs for different kinds of websites. Divi's vital feature is that it provides a real-time preview of all the changes. It comes with 40+ website elements that can be used in any part of the layout.
Divi is mainly used to create custom sites, and you can save these designs for later use. Divi also provides a feature to export a layout from installation to another. The Divi Builder plugin is the backbone of the Divi theme, but it works perfectly with any other WordPress theme.
Pros:
Front End Page Builder
Wide selection of pre-made Templates
Comes Bundled With A Theme
Responsive Editing
Global Elements
40+ Design Elements
Cons:
Shortcodes When You Deactivate
So Many Options, Almost Too Many
Very Glitchy With Longer Pages
No Free Version
Pricing:
$89 / Yearly Access
$249 / Lifetime Access
It is the most famous page builder plugin at the moment — more than 3 million websites use it — and it's also arguably the most feature-rich.
The main strength of Elementor's is that it's absolutely simple to pick up, even when it's your first interaction with a builder plugin of this sort. Basically, there's just a main options panel to the left and a live preview window in the center. You can drag and drop things freely between those areas, and reorganize the blocks however you want.
Pros:
Tons of styling options
User-friendly interface
Clean code after deactivation
Cons:
A little buggy
Worsen site performance
Support wasn't that responsive and it took a long time to get a reply
Pricing:
$0 / Free Version
$49 annually for 1 site / Personal
$99 annually for 3 sites / Plus
$199 annualy for 1K sites / Expert
Beaver Builder is an extraordinary premium page builder for beginners. It has drag-and-drop page builder that comes with pre-made and customizable templates. This way you don't have to start from scratch when creating a new website or page. After you've done customizing your template, you can save your new design to be used for future pages that you build.
Additionally, Beaver Builder comes equipped with modules for adding useful page elements like special buttons, image sliders, accordion menus, and more.
Pros:
Fast Front End Page Builder
Full Template & Block Library
Modern Design Features, Gradients, Drop Shaddows
Most Reliable Page Builder Available
Ideal Page Builder For Agencies
Cons:
Development "Feels" Slow Compared To Other Builders
Theme Builder Costs Extra
Lacks Form Builder
May Need To Purchase a 3rd Party Addon For Extra Features
Pricing:
$99 / Standard
$199 / Pro
$399 / Agency
SiteOrigin is one of the most well-known page builder plugin for WordPress. . With over a million downloads to date, SiteOrigin is a reputable, well-maintained, and responsive option for building out your WordPress site. Its drag-and-drop system combined with backend customization make it ideal for both novices and advanced users.
It makes it easy to create responsive grid based content, using the widgets you know and love. Your content will accurately adapt to all mobile devices, ensuring your site is responsive.
SiteOrigin has live frontend editing, but you also have the option to move around elements in the backend page builder.
Pros:
Smooth page builder without the price tag
Provides a sleek, simple toolbar that's easy to understand
Can use existing widgets, even from other page builders
Cons:
Can't import/export page
Free version doesn't have a live customization function
Pricing:
$0 / Free Version
$29 annually for 1 site / Single
$49 annually for 5 sites / Business
$99 annually for unlimited sites / Developer
WPBakery  is one of the oldest page builders. It is also among the most used builders today. It offers decent customization options with its row and column-based editor. You can easily set up the layout and point out all the margins and padding between elements. You can also do some basic changes to individual columns. These consist of things like changing background color and font changes. Editing rows adds more advanced options like parallax scrolling. You can also make custom styling changes, but you can't apply CSS directly to individual elements.
WPBakery supports all WordPress's default widgets plus a lot more, like Google Maps, charts, carousels, etc. It also supports WooCommerce, so you can build a store.
Since WPBakery is one of the oldest and most used page builder plugins, there is a host of extensions for it. You can use them to set up forms, get more control over customization, set up social sharing, and add various other functions.
Pros:
Highly customizable
Abundant integrations
Affordable
Cons:
Too old-fashioned to compete with other page builders
Clunky interface
No multisite plan
Pricing:
$45 for 1 site / Regular
$245 For use in a single SaaS application / Extended
Live Composer is an older plugin that took its time getting to the mainstream market. Fortunately, it has gone through a lot of major updates to get where it is now.
It offers a frontend drag and drop interface so you don't require to know anything about coding. The editor makes a responsive design and it comes with over 40 content modules for quick and easy development.
Live Composer lets you fully customize page layouts, including headers. You can also set up visual elements like animations and access various styling options. Live Composer has an abundance of customization options for text. Another cool feature is the Mega Menu module. You can customize complex expandable menus for your site.
Pros:
Great website navigation options
Low price for a page builder
Cons:
The extensions are sold in a separate package
Limited templates
Clunky User Interface
Pricing:
$49 for 1 site
$79 for 5 sites
$99 for unlimited sites
The ultimate WYSIWYG visual editor plugin for WordPress! More flexible than typical page builders and as powerful as hand-coding. It packs many key features including templates for layouts of different website pages or posts, and responsive modules that you can quickly add to enhance your site and engage visitors.
Oxygen Builder is not your classic drag and drop page editor, and that's by design. The UI looks much more like Photoshop, because Oxygen was built to accommodate website developers that know their way around a code playground.
Oxygen is quickly becoming the tool of choice for WordPress developers and designers.
Pros:
You can make sites within minutes
It has an import/export feature to quickly move designs from one site to another
It provides full coding ability (with Java, HTML, PHP, and CSS,) along with a solid visual frontend builder.
Cons:
Intimidating for a first-time user
Extremely steep learning curve for non-techies
When you deactivate all data is stuck in the database
Almost all content is wrapped in shortcodes
Pricing:
$99 for Unlimited License / Personal
$149 Unlimited License / WooCommerce Bundle
$169 Unlimited License / Agency
Final Words
Page builders can be great tools for web designers who want nearly full control over layouts, sizes, colours, spacing, and so on.
Many WordPress users swear by page builders, and wouldn't create content without one. Others find them frustrating and problematic. The camp you fall into will rest on a lot on personal choices, as well as what you're looking to achieve.
On the other hand, users with less grand ambitions may be completely content with the options provided by a quality WordPress theme. The best way to find out for yourself is to give a few page builders a hands-on trial.
Have you ever tried building sites code-free? What's the top website builder of your choice? Tell us about it in the comments section below!